SPRING CONFERENCE 2018!!
Hotel registration NOW OPEN!!
Brochure, Registration form, & Award Nomination forms below.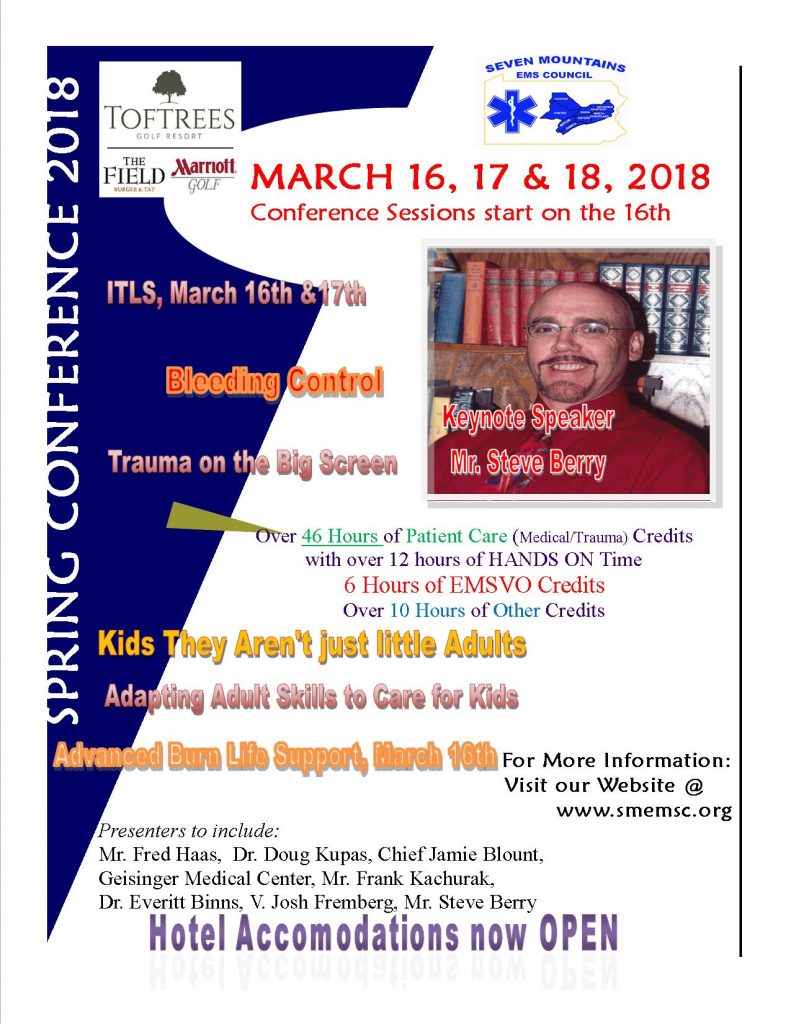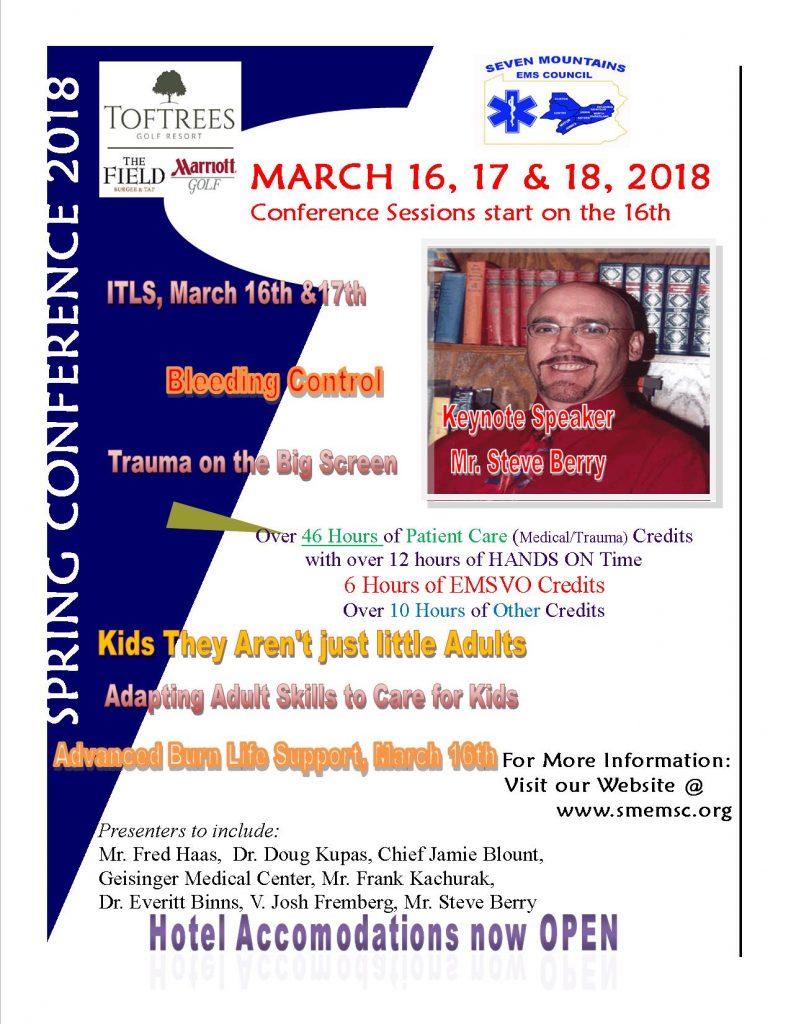 Click here for the Conference Brochure.  It is designed to be printed front & back.  If unable to do that, The Friday & Sunday schedules are difficult to follow so they are available here:
Click here for the Conference Registration Form
In conjunction with the conference, Council is planning on presenting Regional EMS Awards at the Saturday evening banquet.  We will be presenting the 2018 Jack Williams Award along with recognition for outstanding EMS service within the Region.  Nomination forms are available below.
Jack Williams Award                     Regional EMS Provider/Partner Recognition